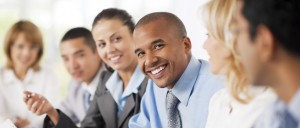 A Leader in Engineering and Technical Staffing
Since 1985, TECHSTAFF has combined honesty, integrity, experience, commitment, innovation and personal service to be recognized as a leader in the engineering and technical staffing industry.
TECHSTAFF offers a wealth of innovative staffing strategies that give our clients an edge in a rapidly changing business environment. We provide highly skilled professionals in some of today's hottest engineering and technical areas. Our applicant base includes employees who have made a career in contract work along with individuals who have employed our resources to secure rewarding permanent positions.
Today, TECHSTAFF has eight offices in six states. Through our national network of offices we provide a full spectrum of opportunities to help you find the employees you need to achieve your goals.
Support Services for
Your Staffing Business
We are Prepared to Lend Our 25 Years of Staffing Success to You
At TECHSTAFF , we know the staffing business – we live it every day. With solid, successful offices to our credit Nationwide, let TECHSTAFF show you the path to success.
Whether you are a startup or and establish staffing company, we can help. Whether you specialize in technical, IT, Commercial, long-term or short-term staffing, we understand your challenges.
How Can We Help?
Are you ready to strike out on your own to build the life that you want? We have Turn-Key Staffing Operation Solutions available.
World Class Back Office Services –
Our back office services are second to none. With our support, your time can be spent doing what you do best. Selling!
Training for Sales and Recruiting Staff
Business Advisory – Our network of staffing owners and professionals is available to support you when decisions get difficult or you are looking for some solid business advice.
Web Based Recruitment Software
TECHSTAFF: More Services, More Value
For more information, contact:
Jeff Wozniak
[email protected]
262-781-0058