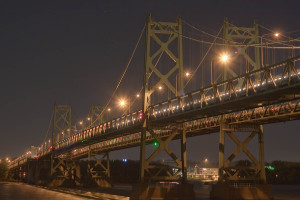 From our location in Moline, Illinois, we staff contract and permanent positions throughout the upper Midwest. The goal of TECHSTAFF has never been to be the biggest firm in our industry, but simply to be the best. We strive to accomplish this by developing long-term relationships with our candidates and employees, while providing a high level of service and value to our clients.
Our Iowa office began operation in June of 1986, and currently boasts personnel with over 75 combined years of staffing industry experience. Five members of our internal staff have received the Certified Staffing Professional designation from the American Staffing Association, demonstrating our commitment to understanding employment law and ethical practices in the staffing industry. Our reputation for being fair, ethical, and honest is well known by the thousands of candidates we have worked with over the years. We look forward to assisting you in achieving your employment goals!
Scott Allen, CSP, Branch Manager & Account Executive, [email protected]
Scott Allen's staffing industry career began in 1992, when he joined TECHSTAFF as an entry-level Account Executive.  Over that time he has held positions of increasing responsibility and currently works as a Senior Account Executive and Branch Manager.  Scott received the Certified Staffing Professional designation from the American Staffing Association in 2006, and has routinely achieved TECHSTAFF's Million Dollar Club status.
20+ years of technical staffing experience has given Scott the opportunity to develop many long-term relationships with some of the premier employers in the area. Scott brings a strong technical aptitude, an analytical mind, and an inquisitive nature to his clients and candidates.  He takes great pride in helping people achieve their career goals, and assisting clients in building successful businesses.
Chad Thrasher, CSP, Senior Account Executive, [email protected]
Chad has been with TECHSTAFF since 2000 and has 13+ years of experience in both recruiting and account management.  Specializing in both contract and direct placement, Chad enjoys developing strong relationships and the challenge of finding the right fit for each candidate.  Working closely with clients, Chad determines the exact qualifications and skills required to meet their specific need and culture.
John Colson, CSP, Senior Account Manager, [email protected]
John has been with TECHSTAFF since 2004 and has over 12 years of sales and management experience in the recruiting and staffing industry.  John is a Certified Staffing Professional, and has managed operations and sales for two of the leading staffing companies in the Midwest, including TECHSTAFF.
Focused on developing relationships with both our clients and the candidates that we seek to help, John is committed to understanding the needs of both the businesses that we serve, as well as the professionals that we strive to place in rewarding career opportunities.

Check us out on